The next full moon is Monday, July 3. You can see it appearing full for about 2 days before and after July 3. Like every other full moon during the year, the Sun and Moon are in the feminine Earth-Water signs. So 6 times a year we have Water-Earth collaborations. The other 6 months we have the masculine Air-Fire partnerships. The four elements can teach us a lot about our inner nature and Nature.
The combined energies of the feminine yin Earth-Water signs are receptive, reflective, and in the here and now. The focus during these full moons is on diving deep into our soul, intuition, and emotions to bring our soulful dreams to life, to make them real and tangible. To let go of anything in the way.
Next week on July 3, listen, be receptive to making your deepest dreams real. The Capricorn Moon brings us the necessary Earthly structure and discipline while the Cancer Sun gives us the light to illuminate what needs to be nurtured into reality. As we lead up to this full Buck Moon, take some soul-searching time to allow your deepest dream become a reality.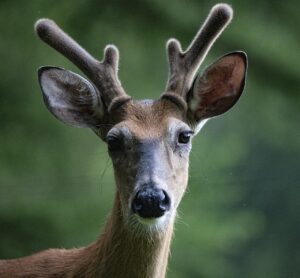 One reason this full moon is called the Buck Moon is that it's the time of the year when young bucks are beginning to grow/show their antlers. So like the deer spirit, be willing to show up as your self manifested even if you feel you are not yet ready. You are. Trust. Have faith and let go of any fears to bring forth YOU.
Antlers are made of calcium and both the mineral salts for Cancer and Capricorn contain calcium.
Consider creating a full moon ritual such as…
Sit under the full moon, meditate, and pull a tarot or oracle card for your next right action to manifest your dream.
Here are the MicroCosmic Elemental wisdom cards for this full moon.