Once upon a time, I was a full-time medical scientist at the University of California who happened to explore the incredible beauty of the 'invisible' as captured with the light microscope.
And in that exploration I was invited to be artist-in-residence at Sterling Vineyards in the Napa Valley.It was the microscopic photo of their 1978 merlot that 'won' me two years to develop a show with them.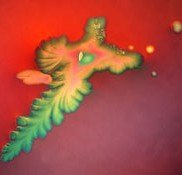 1978 Merlot Sterling Vyd
I worked with the winemaker who asked all kinds of questions, which turned out to be a real education for me, someone who never liked wine.
What happens during fermentation?

How does a wine change with age?
1 yr old Merlot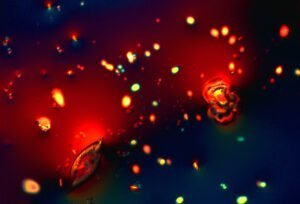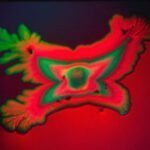 4 yr old Merlot
Do different varietals express different micro signatures?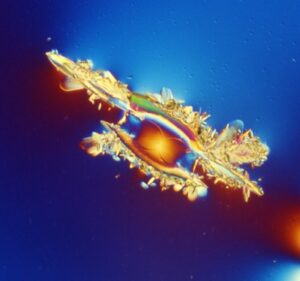 Sauvignon Blanc Alpha Omega
Over the years since then, I have worked with many wineries, fell in love with red wine, captured incredible beauty wthin wine and wrote a book Wine's Hidden Beauty.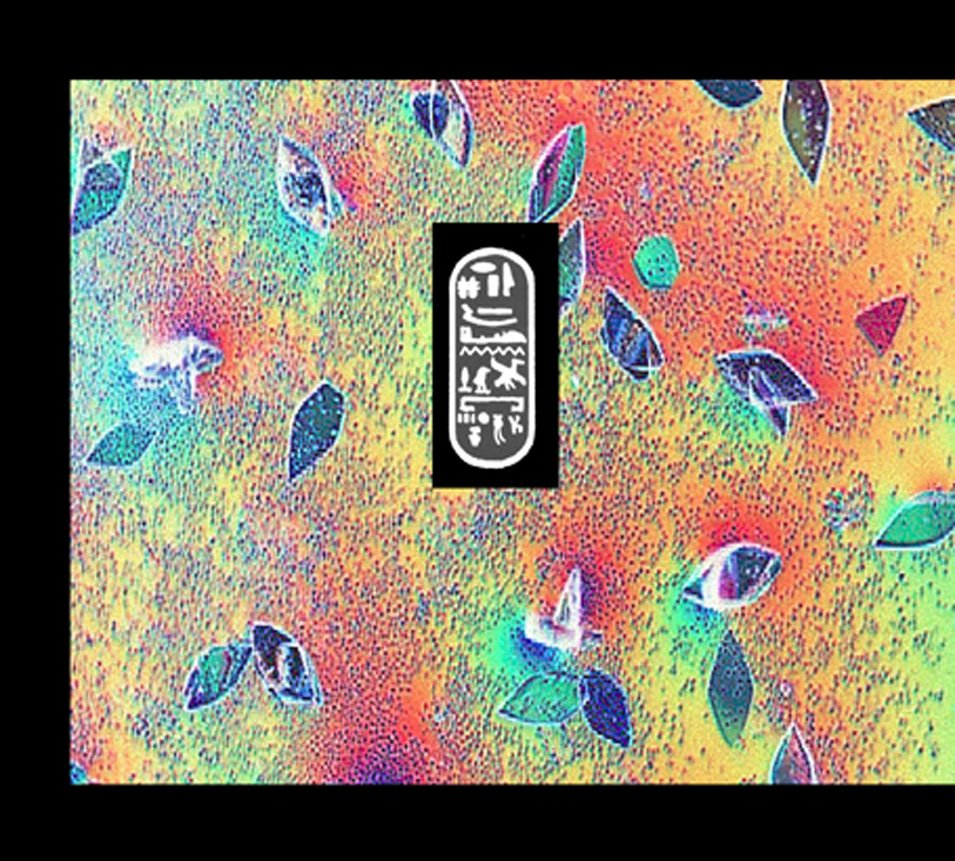 Shaping Taste in the Huffington Post
The 5 tastes: sweet, sour, savory (umami), bitter and salty.
What does your intuition tell you?
To find out the answers read the Shaping Taste post.
The 3 Tenors of Wine, the primary acids
The middle image is Tartaric Acid.  It is unique to the grape.
Explorations into the Senses and Wine  
Shaping Taste, Tasting Shape
Get in touch with your deeper wisdom, imagination, and sense abilities.
The Core Program explores what shapes our tastes of wine and food from molecules to imagination and includes an engaging, educational powerpoint presentation and experiential exploration of wine.
A Customized presentation and tasting adds the photographic expressions of your wines developed into a tasty multi-media event for your winery, party, customers, and special occasions.
Presentations have been delivered for the American Wine Expo, Napa Valley Museum,  Copia, Grgich Hills, Rudd Oakville Estate, Black Stallion Winery, WineSpirit, Society of Wine Educators, Jessup Cellars Tastemaker Series, and Institute of Masters of Wine. A general overview of shaping taste and wine has also been delivered for Lawrence Hall of Science, Wine Spirit, Book Passage, and Copperfields. 
For a program for the Institute of Masters of Wine in San Francisco,  I photographed three distinctly different wines,  a chardonnay,  sauvignon blanc, and syrah.  These images are what participants used to compare their experience of a wine with its visual expression.   The participants (about 100) tasted the wines and then used their insight and sensory experience to match the wine to its photo (above image).  In this way, they discovered more about the structure of wine and their intuition, where words fail. I also shared the visual story of structure and visual changes as a wine ages.
Can a Wine Taste of Love?  
At a recent seminar in California, Sondra Barrett, Ph.D., spoke to Masters of Wine hopefuls on photographing the guts of the fermented drink. As if this cadre of connoisseurs hadn't already been accused of joylessly stripping this liquid pleasure down to its bare essentials, Barrett, a onetime cancer researcher turned photographer and author, took it one step further by employing a microscope to capture wine's molecular structure.
Turns out her photos are a lot more compelling than any MW tasting note. From droplets on a slide, the magnified liquid revealed striking colors and shapes reminiscent of our macro world, from dragonflies to emeralds. The artistic images were surprisingly illustrative of wine's perceptible taste attributes. Sharply acidic sauvignon blanc evoked a spiky sea urchin, while an aged merlot spread in a soft blob across the film. Barrett shared the story of a perpetually irate winemaker. She said his wines, jagged at the molecular level, reflected an angry energy.
Which brings me back to love. If a wine can reflect anger or peace (myriad studies have tested the response of plants to human touch, tone, musical genres), could a wine made with love reflect it, too? What would it look or taste like?"  ~Lauren Mowery ~ Village Voice  February 12, 2016
"Dr. Sondra's microscopic discovery was like an adventurous journey that was so eye-opening.  It provided us with an entirely different perspective to look at the unfamiliar side of our familiar wines.  Surprisingly, these pictures are not merely a feast to eyes, but also scientific indications regarding the various status and quality of a wine.  It is so amazing to be led by Sondra's presentation to connect our taste senses and the knowledge at the microscopic level."~Young Shi AIWS Co-Founder |TasteSpiritWine Academy Director.
"The past 6 days I spent at the Masters of Wine Residential seminar in San Francisco. There were about 100 students there (a mix of Stage 1, Stage 2, and those only re-taking the Practical Tasting exam).  Other than the first day, every day started at 7:30 am with a 2:15 hour timed blind tasting exam of 12 wines – white, red, or mixed bag of sparkling/fortified/dry. This was followed by another hour of feedback and review of all the humiliations we suffered during the exams. Afternoons were blessedly filled with lectures on the costs of owning a vineyard, digital marketing in the wine world, historical origins of wine, and many other compelling topics. One of my favorites was by Sondra Barrett, who takes pictures of wine drops (and human cells) under a microscope. Not only were the pictures strikingly beautiful, they oddly resembled what you might mentally conjure up as how a particular wine might look if visually displayed. For example, think about the taste of Sauvignon Blanc – how would you illustrate its lean acidity, tart grapefruit, and grassy flavors in a diagram? Probably something with angled or jagged edges right? That's exactly what it looked like. Check these pictures out here, they're stunning. Thank you so much Sondra for presenting to our MW group today. What a fascinating presentation and such beautiful work and context. It's such a pleasure to get to hear you speak and see your work."~Stacey Dalton, Oracle
WineTasting Events done at:
Sterling Vineyards
Monticello Cellars
Mount View Hotel- Chateau St. Jean
Lawrence Hall of Science
Rudd Oakville Estate
Black Stallion
Institute of Masters of Wine
WineSpirit
Copia
Jessup Cellars
UC Davis, Society of Wine Educators
American Wine Expo
Napa Valley Museum
Grgich Hills