As a teenager, I wanted to be an entertainer in musical comedy, and though I did have some talent – sang at my dad's jazz club when I was 6 and in junior high did a duet to audience of hundreds. I had a good voice yet I believed that I lacked the beauty for that career path,so instead of singing I wanted to use my voice expressing through writing words , about worlds and ideas, I started college as a journalism major. Yet somehow I decided to take an even harder path, a more unlikely choice for a girl. Girls became teachers or secretaries, mothers. I wanted to become a medical scientist, at a time when girls didn't do that sort of thing.
And I did it. On the way to now, my life has continued to veer off in unexpected directions. As a Ph.D. student in biochemistry, I studied influenza viruses and shifted my focus to cancer research while on the faculty at the University of California Medical School. Here I leaped off the course of my expected career trajectory. My research on childhood leukemias took me out of the lab into the human dimension of life-threatening diseases, to the children and their families. I became the balloon lady and the morning mama in the hospital drawing with children, telling stories, exploring ways that could help these kids feel better even with having a malignant disease.
The Pediatric Oncology Clinic
Every week I would offer slide shows at the pediatric oncology clinic. Alvaro, a 5-year-old boy battling leukemia, was the first child to watch, and he became one of my greatest teachers. We spent many hours together in the year we had, drawing his feelings, watching slide shows, sharing family time with his sister and my two children. But in the end, he lost his battle. It was with deep sadness and surprise when his family included me to be with them when he took his last breaths. The full Alvaro story is in my book Secrets of Your Cells.
I wasn't prepared for all the emotional upheavals of his death and that of other children, so to learn to deal and feel where my heart and emotions were taking me; I began studying with a shaman and exploring somatic and expressive art therapies. One unexpected detour on this journey was my own potentially life-threatening illness, which forced me to look at the possible emotional underpinnings of why and how I got sick. This was a most unusual perspective for a scientist whose belief was "only what is measurable is real." Emotions, thoughts, or spirit had no place in my understanding of illness or health.
I have bridged science and spirit, integrating evidence-based medicine with complementary body-mind health practices and surprisingly morphed into a teacher, coach and mentor on the mysteries of inner space, from cells and molecules to imagination and the sacred.
My own Health Challenges
Over the years there have been other bumps in the road with my own health challenges – a herniated vertebral disc, a stroke, severe back pain, and a one-time scare of liver cancer. I brought to each of my health challenges what I offer now in courses, coaching, and presentations. In my teaching, I use what I have learned from the science of cell biology to the healing traditions of ancient ancestors of many cultures.
Having taught numerous workshops for decades, I recently launched an online Cell Wisdom school where I teach two programs, Lessening Stress and Secrets of Your Cells. The latter course expands on and puts into practice, my book Secrets of Your Cells: Embodying Your Body's Inner Intelligence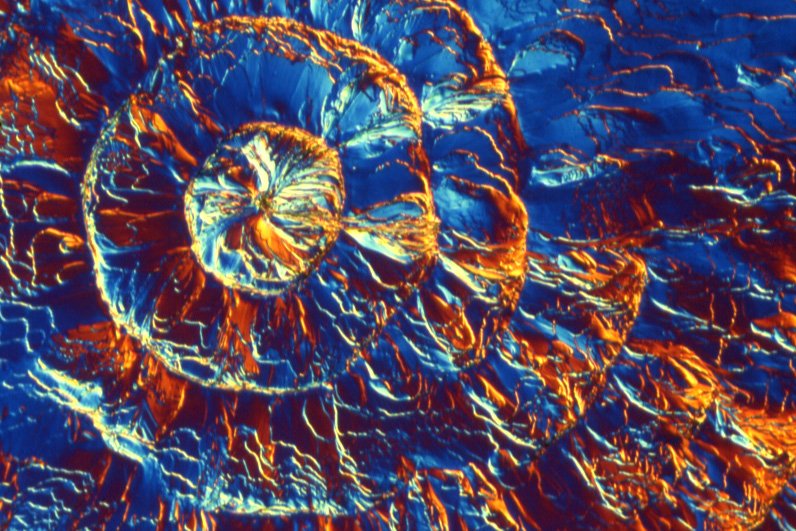 Messages in our Molecules?
My other daring adventure into the unknown has taken me into making visible the invisible through the microscope— to capture the unexpected patterns and inner beauty of vitamins, minerals, wine, psychedelics, and molecules of taste. I have worked with wineries in California's famous wine country, and with nutritional supplement companies capturing the beautiful microscopic expressions of their products. My work with wine is documented with hundreds of bold color photographs in Wine's Hidden Beauty. Photomicrographs of some of the wines are now hanging in numerous tasting rooms, exhibited in galleries, and part of visual wine tasting events. One winery uses the images to create a digital dictionary about their wines. What's been most exciting in capturing the inside story of wine, is to see how a wine visually changes with age or when it loses its vitality.
My latest veering off the path has been discovering metaphysical microscopic expressions of 12 mineral salts-related to signs of the Zodiac. I use the photomicrograph symbols to tell a visual story of a person's unique elemental essence based on their birthday. This certainly is far removed from my scientific training. Yet these self-discovery readings with these symbols uncovered through the microscope teach my clients a lot about themselves, their hidden strengths and challenges.
I have taken a most unexpected yet illuminating life journey, not wanting to be a teacher like all the other girls, I've become one. My wish of wanting to be an entertainer plays out in my being a teacher and person who experiences great joy sharing this wisdom in public, a photographer and guide into the vast amazing intelligence of our inner space. I find myself asking questions — where does knowledge come from, how can we make it useful for healing, and can the microscope really show us hidden messages in our molecules. And that is what a scientist does — asks questions and looks for answers. So I guess I haven't veered that far off my intended path, after all.
Contact me sondra@sondrabarrett.com

Life and Death as told by our Molecules…Inner Space Adventures
On becoming a photographer – from cells to art
---
---