Sounds True Publisher Tami Simon YOUR CELLS ARE LISTENING
NEWSLETTERS
Air Time June 2021
Move it. May 2021
ET phone home May 2021
Be here now. April 2021
Getting to yes. April 2021
Come to Your Senses. Spring 2021
Letting Go. March 2021
Crystal photography January 2021
What is Wisdom? January 2021
EXPRESS YOURSELF. 2021
Before Midnight 2020
What has changed your life? December 2020
ON BEING 80. NOVEMBER 2020
CELEBRATE October 2020
HIDDEN TREASURES August 2020
What are you up to? July 2020
Changing. May 28, 2020
An Invitation Getting to Yes – Your Elemental Soul. May 2020
SPRING INTO SPRING March 2020
THE JOURNEY February 2020
July 2019 What's Elemental for Life
GRATEFUL LIVING Digital Magazine
INTERVIEWS- Radio
January 21, 2020: MindBody Radio with Chris Salyer
Sharon Salyer's The Autoimmune Hour: Cell Healing Healing Your Cells Healing Your Self, Video
Cellular Wisdom and Hidden Secrets Food Chain Radio Michael Olson
Guests: Sondra Barrett, PhD, Cellular Wisdom School & Dick Tippett, West Coast Dowsers Association Subject: Some say hidden spirits exist that can enable one to tell good food from bad, all one needs for the telling is a forked stick. And so we ask: Do hidden spirits exist that can guide our way?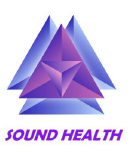 with Sharry Edwards Sound Health Radio
with Sound Healer Jonathan Goldman
Are you Listening with Michael Stone: Secrets of Your Cells
A fun conversation about the feminine side of science, morphogenetic field, the scent of the self and the laws of attraction and much more. Join us for an hour exploring the laws of the universe and what your cells can teach you about living well and wise.
Sacred Geometry of Your Cells with Justine Toms on New Dimensions
This dialogue blends the scientific study of cells with the mystical mystery they contain. We learn that cells can be our teachers, that they need community to survive. Cells can only thrive in community; they need to connect with one another, and will call on each other as allies. And, when a cell needs a certain molecule, it actually embraces that molecule; it actually reaches out and hugs the molecule. This embrace is a universal principle of design.
Conversations with Extraordinary People with Emmett Miller
Dialogue with Divinity with Johanna Carroll
INTERVIEWS – Press

UNLOCKING THE SELF IN YOUR CELLS 24 Hour Fitness Magazine
Inner Life of Wine San Francisco Chronicle Wine Section
Cellular Shaman Book excerpt on REALITY SANDWICH
Is Wine Alive by Igor Sill
PhotoMicroGraphic Art