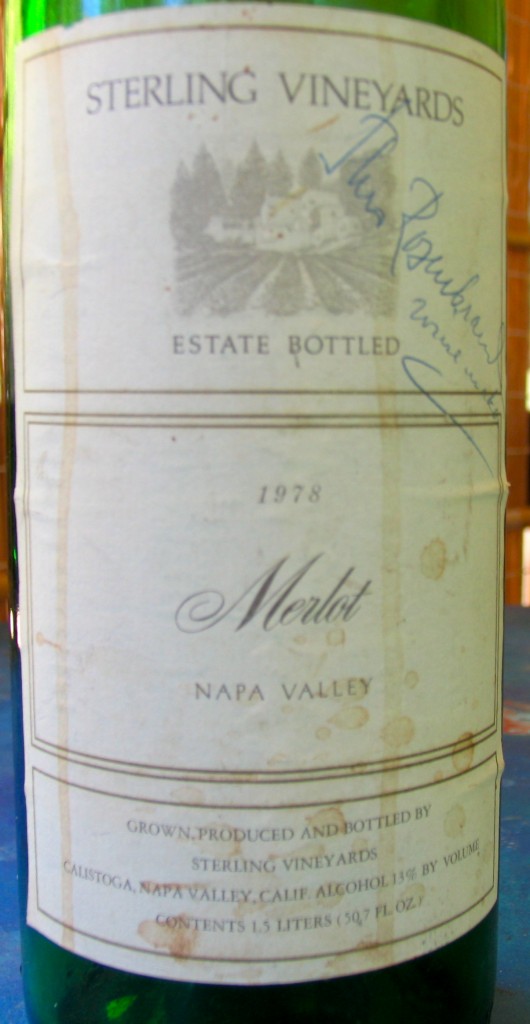 Seeing all the bottles of wine on a shelf in a store, you are stymied – which should you buy. A daunting task.  If only you knew which one you would like – some sort of message that jumped out at you assuring "YOU'LL LIKE ME."
I liked this wine. With its flowing full-bodied softness, it filled me with its spirit and sensual nature.
When the winemaker Theo Rosenbrand, saw this portrait of his merlot, he  told  me, "It looks like it tasted."

Above photomicrographic portrait: 1978 Sterling Vineyards Merlot at 4 yrs
For me, the pictures tell the story revealing the inner character of a wine.
Meet a few more CHARACTERS OF WINE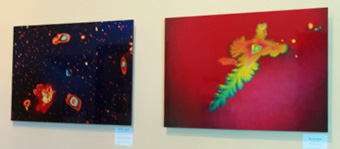 There are a few wine signature portraits available for purchase now.   The two below are each 20 x 30 printed on metallic paper.   On the right, you know merlot.  On the left, the hearty wine that transports you to outer space, a cabernet blend from biodynamically grown grapes, Oonapais from Benziger Family Vineyards.
These one of kind pieces  can now be seen at hope & grace Tasting Salon in Yountville.  Mention you saw it here for %10 discount on any prints through the end of May.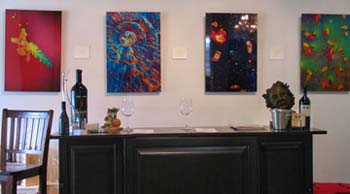 Explore more  in Wine's Hidden Beauty.
Now move forward in time to a current 2009 Sterling Vineyards merlot .  Extracted from their tasting notes: Velvety smooth, a lengthy finish, robust texture and complex structure. Which of these images could match that character?