Molecular Wine Expressions – Microscopic Images of Wine and the Grape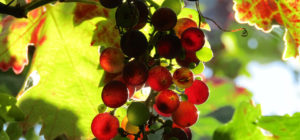 How you can use these images –
Going deep into the flavor and development of wine ,microscopic patterns of shapes tell a story of form and function.
The collaborations of molecules in wine reveal patterns of expression related to age, complexity and beauty.
Showcase and promote the life and beauty of your wines
Research: Follow wine development, transformation and ageability or loss of vitality
Enhance your customers' pleasure by sharing the inner beauty and story of your wine
Visual Wine Tasting – Taste a Shape
Savor the moment! See photographs of your stellar ONE-OF-A-KIND wines create a special piece of art of your wine's expression. The art inside the bottle.
If you are local (San Francisco Bay area), no bottle has to be opened for this. I can sample your amazing rare wine with a Coravin system. The photograph will last a lifetime, long after the bottle is empty.
Digital media
Illustrate the remarkable story of your wines on your website. An example Hourglass Wines
Cabernet Sauvignon, different vineyards, same winery, winemaker, plus Sauvignon Blanc (with oak)
Aging
EXPLORE how a given wine changes over time showing their character and personality. Discover their visual complexity as they age. Follow their vitality and ability to age well. Know and visualize your wines better – for blending, for aging, for structure.
ORIGINAL INGLENOOK CASK CABERNETS
Call or email Dr. Barrett to discuss your program.
---
---