SPEAKING AND PRESENTATIONS
As an accomplished international speaker Dr. Barrett can deliver inspiring, informative and interactive programs on wine, food, health, stress management, or inner space explorations to your organization . Her experience spans the academic world of medical research, consumer education on lifestyle, health and healing, the marriage of science and the sacred plus the delicious world of wine. She brings to each a passion for creative innovation to enhance your life.
Sondra is an engaging speaker offering keynote presentations and more intimate talks. Her presentations are highly visual and interactive with the goal of providing information that will change the way you see, experience and appreciate life.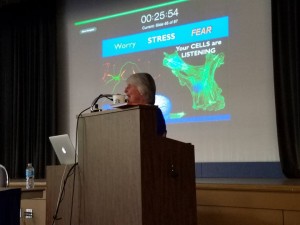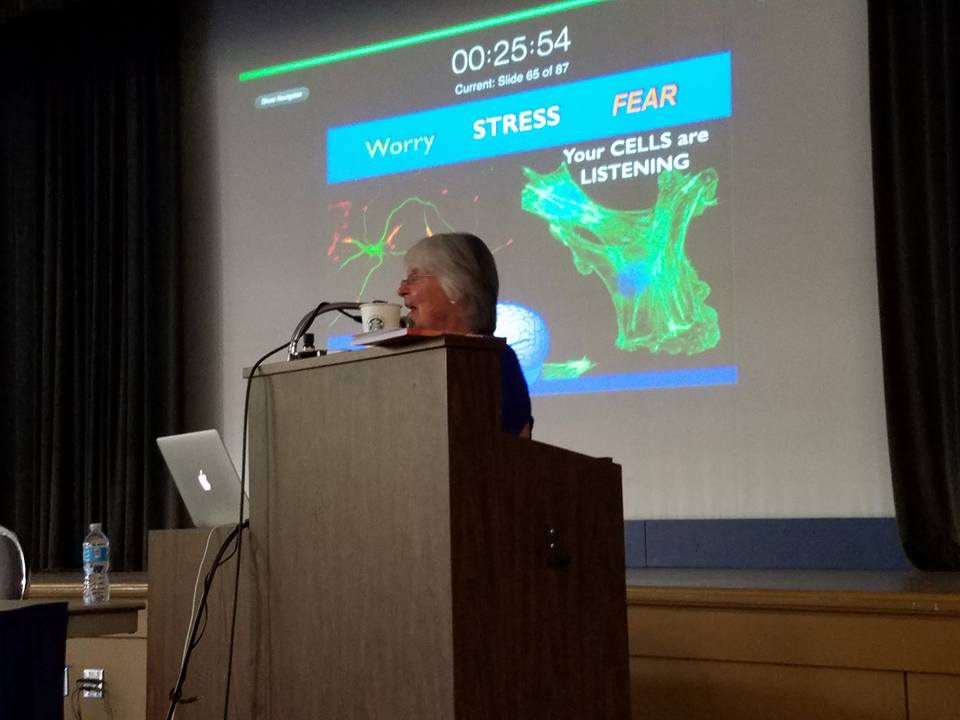 Her topics include and can be tailored for your group:
Romancing Your Cells, Your Self

Awakening to Your Cellular Intelligence

Less Stress for More Energy, Vitality, and Healing

Shaping Taste, Tasting Shape

Hidden Messages in Your Birthday

Aging Well from Wine to Cells and Your Self

Mystic Molecules
PRAISE
"One scientist who is busy reinventing herself and her profession by regaining awe as a priority is Sondra Barrett. Barrett has brought awe into her life by asking different questions about her specialty, biology, and by connecting biology to photography so that she and others can actually meditate on the awesome wonder of the cell itself.
Barrett talks about the cytoskeleton, the vibrating dynamic matrix of the cell, as the true mastermind of cell intelligence, which helps manage and coordinate cellular operations. How significant is the work of the cytoskeleton?
Just consider what intelligence it takes to develop an entire cell. And what about the construction and coordination of communities of cells? If we were going to construct a vast community we'd hire a city planner and architect to draw up the plans. We'd also need a master coordinator to decide what to build first."
~Matthew FoxThe Awe Project: Reinventing Education, Reinventing the Human
"Sondra Barrett, author of "Secrets of Your Cells," delivers a spell-binding presentation that weaves together the science of cellular biology and the intuitive artistry of our cells. Using colorful photographs, Sondra takes the audience on a journey of personal discovery as she teaches about cellular intelligence and beauty. Thanks so much for joining Pat, me, and members of our Marin IONS community. Great job!" Susan K
"It was such an excellent program that you did for our Marin Community Group of IONS. You gave a very high caliber presentation, from the Power Point, to how well it was organized, to your willingness to answer questions and explain. You obviously have done so much work in your field of science – and yet have been one of the ones we need… you've applied it to the heart aspects of living! Thank you!" ~Rev. Pat Palmer, Unity In Marin
"Dr. Barrett is a remarkably insightful and informative instructor. Her lectures are characterized by wisdom, wit and warmth. Her lecture style bridges the gap between molecules and mind, and experiential ways of activating the healer within. Dr. Barrett shares a sense of awe and mystery underlying the remarkable complexity of the biological universe, and expresses fundamental and practical discoveries with eloquent simplicity."~Will Gordon,PhD, President, Cortext Continuing Education Seminars for Health Professionals
"Sondra Barrett was invited to lead a day-long workshop on the Sacred Secrets of Our Own Biology for an international meeting of music-thanatologists. These are clinicians who use music to meet the physical, emotional and spiritual needs of dying individuals through the prescriptive use of musical elements. Sondra helped all appreciate the biological, artistic, and mystical aspects of the building blocks of our own being (the cells) and the beings with whom we work. Her workshops were experiential and inspirational and they helped the participants in their work as well as in their own self-care. Most of all, Sondra's warm presence embraced the participants, making her words come alive in a caring and truthful message." ~Donna Madej, Certified Music Thanatologist, Spokane, WA
"Hi Sondra, thanks for the wonderful weekend and for all the knowledge and wisdom your energy shared with all of us. Everything in the training was perfect.Thank you all for your divine presence and your contribution to this wonderful weekend of knowledge and compassion." ~Angie Maldonado
"Amazing felt emotional there, what a wonderful informative weekend I'll never forget it. So sad for you to be leaving us going back to the States. Come back with your wisdom real soon!" ~Joy-Elisabeth Gill
"I have been thinking about your workshop and discussing it with friends. I really enjoyed and found it very informing. It must be hard for you as the instructor, as all the participants come with their own individual story and there is no truly "one size fits all" situation, pill, healing or health cure. But that being said, I thought everyone worked well and you did a great job in explaining everything. But the most intriguing thing for me was your explanation of the "intelligence" of the cells and that you have SEEN this. All the fun stories you told to illustrate this.
I am continuing on my path of knowledge concerning thoughts and beliefs and it makes this, for me, so much more "real" the knowing of the cell intelligence. I came away with a feeling that I now have a more personal relationship with my cells. What could be more important?"~ Joan Gaston
"Sondra's presentation was very informative. I learned a lot about the inner workings of the body and how to deal with stress. She has assisted me in being able to take better care of myself. A much needed course."~ EA, Los Angeles, CA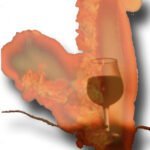 Can a wine taste of love?
"At a recent seminar in California, Sondra Barrett, Ph.D., spoke to Masters of Wine hopefuls on photographing the guts of the fermented drink. As if this cadre of connoisseurs hadn't already been accused of joylessly stripping this liquid pleasure down to its bare essentials, Barrett, a onetime cancer researcher turned photographer and author, took it one step further by employing a microscope to capture wine's molecular structure.
Turns out her photos are a lot more compelling than any MW tasting note. From droplets on a slide, the magnified liquid revealed striking colors and shapes reminiscent of our macro world, from dragonflies to emeralds. The artistic images were surprisingly illustrative of wine's perceptible taste attributes. Sharply acidic sauvignon blanc evoked a spiky sea urchin, while an aged merlot spread in a soft blob across the film. Barrett shared the story of a perpetually irate winemaker. She said his wines, jagged at the molecular level, reflected an angry energy.
Which brings me back to love. If a wine can reflect anger or peace (myriad studies have tested the response of plants to human touch, tone, musical genres), could a wine made with love reflect it, too? What would it look or taste like?"~Lauren Mowery in Village Voice Friday, Feb. 12, 2016
Contact Sondra to discuss your speaking needs – sondra@sondrabarrett.com or 415-827-8260.
---
---