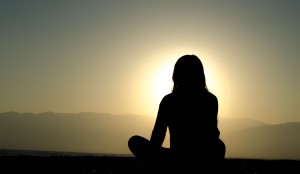 The 6 CORE Lessons
Awakening to Your Cellular Intelligence
We explore how to awaken and be aware of your cellular intelligence, cell health. This interactive course takes you into the design, activities and innate wisdom of your cellular life. Discover how you and your cells communicate, what stresses them and how to better manage life's challenges. Our cells' unique architectural design – the connective webbing of tubes and strings – provides a tangible place where energy, sound and movement engage cellular activities, including our genes. By embodying the information through sensory awareness, your knowledge, skills, memory and health are enhanced. By exploring your amazing cellular wisdom, you gain a new relationship with your body, can better manage stress or illness, experience numerous self-care healing practices and be more in the NOW.
In this program you get acquainted with your cells as a tangible physical part of you, the living stuff that makes up your muscles, heart and liver, skin and brain and everything else. Every part of you that's alive is made of invisible very smart cells. You have trillions. Get to know how they work and manage all the activities of you and your life. Discover your role in communicating and nurturing your cells. Explore strategies and skills for living and aging well as we uncover the science underlying our responses to threat, danger, and pleasure. Transform your perceptions and experience of stress, enliven your life, and activate your inner healing powers.
Suggested reading Secrets of Your Cells: Discovering Your Body's Inner Intelligence by Sondra Barrett, PhD. (Sounds True 2013)
The intent of this course is to provide you with these benefits:
Have a new relationship with your body
Better manage your challenges and stress responses
Experience how sound, qi and movement are effective healing strategies
Use your senses to instill new habits, behaviors, and memory
Appreciate the ability of your brain to change (neuroplasticity)
Feel more gratitude for life and your inner wisdom
Each lesson builds on the previous lessons. The online course provides videos of the knowledge and skills for you to embody. Most lessons include a guided visualization to get you deeper into your cells and self. Many lessons also include supplementary audio and video files to support your experience. In addition, the overview PDF supplies a summary of the lesson's content plus detailed descriptions of explorations and reflections to do at home. Starting with Lesson 1, a Daily Practice is offered, with new practices are added to each lesson.
The in-person presentation of this program incorporates these various modalities plus discussion and support.
Lesson 1. Awakening to Your Cellular Universe
Understand what Awakening means for your life
Awaken Awareness to Your Cellular Intelligence – what is intelligence and where
Cell intelligence, how smart are we

The Anatomy of a Cell- Architectural Design, recognition and the container
The body physical – Boundaries, Cells and Self
Cell receptors and cell communication

What is necessary for Life? Food, air, movement, nourishment, and connection

Danger (real or imagined): Your Cellular Universe Responds

Stress: chronic and acute

Decide what outcome you would like from this course and how you will know that you've achieved this
Lesson 2. From cell to Self: I Am Sanctuary
Creation Myths – from science to the sacred
The Cell as the Container of Life: Sanctuary
Anatomy of the Cell: the Cell Membrane, flexibility grows with maturity
Who am I at a cellular level – Immune cells recognize self and other
Immune health – balance – less stress – hum
Accessing the Self through Sound and the Senses
Lesson 3. It's All Energy
Be aware of the many dimensions of energy – molecular, physical, life force, qi
Realize that our attitudes affect our choices, behaviors and energy levels
Experience how to cultivate qi
Mitochondria and your energy
Cellular legacies: Cellular Energy
Transformation from food to molecules and energy
Mitochondria, ATP energy molecules and breath
Compromises to Energy and Resources for Refueling
Lesson 4. How Cells Learn: Senses, Networks and the Brain
The brain doesn't know the difference between what's real or imagined: Where's the evidence?
The brain learns through repetition, novelty and reward
Using the senses to condition new healthy behaviors
Discover the power of imagination and visualization
Symbols in healing
Programming gratitude and new behaviors
The Heart of the Mind
Lesson 5. Guardians of Our Genes
Gene structure
Gene integrity, damage and repair
Repair genes influenced by stress
Epigenetics – changing the expression of our genes
Cancer, genes astray
Lesson 6. Legacies. Pleasure and Renewal: Aging Well
Aging and our legacies
Healing with our awakened inner intelligence: nourish, replenish, and connect.
Elemental Symbols within our Cells and Molecules: The Trinity, Sacred Spiral and Connection
Universal Principles of cell architecture: Building blocks and arrangements
Daily rituals for change ,pairing repetition with the sacred and intention. Embodying your Legacy, giving back.
---
---