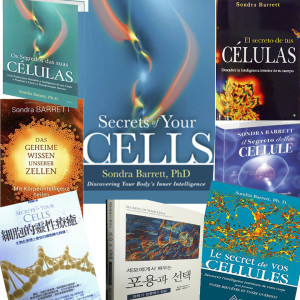 You are invited to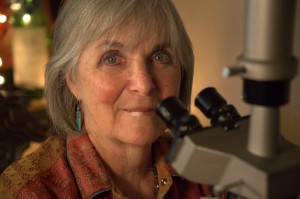 spend 9 weeks with me to explore the amazing healing wisdom within you and your cells. This is the last time I will deliver this material in this format.
This book club expands what I wrote in the book adding a more visual, creative approach to learning plus updating the science. What shapes life? Can we really learn to engage with our cells for healing and wellbeing? Is there metaphysical and mystical secrets hidden in our cells and molecules? Are there hidden symbols and revelations of sacred geometry? This program makes visible the invisible in very practical ways. This is an investment in your present and future health, wellbeing, and wisdom.
In addition to colorful powerpoint presentations, we use guided imagery, movement, drawing and creative expression to help you embody and make real the science and intelligence within your cells. You will have many opportunities to engage in your own personal exploration into this inner wisdom of your cells/self.
Beyond intellectual information, we use our senses, imagination and creativity to dive deep into this exquisite invisible realm of LIFE.
With the cell as guide
In earlier book club presentations, I have followed the book, one chapter each week. This time I am offering it differently.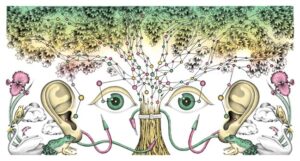 The first week I will be offering explorations in guided imagery, sensory awareness, and what is healing. Using the senses and imagination provides you with tools to embody the information and have more fun and success learning. We go into more detail with these practices and concepts in later weeks yet I want you to have the benefit of this experiential information before we get into the meat of the book, ahead of the chapters in which these topics are covered.
The intent is for you to learn, make your cell wisdom tangible and have fun.
We start with the actual book week 2. In addition to the live interactive sessions, you will receive downloadable video and audio replays of each lesson, plus additional resource material and 8 guided visualizations. All sessions are recorded and downloadable so you won't miss anything if you can't make a live class. We will also have our private Facebook page to encourage ongoing communication with each other, ask questions, add insights and artistic expressions of your cell sanctuary.
Online SOYC book club begins September 3, 2020.
We meet on Zoom on Tuesdays at 4 pm PDT.
All sessions are recorded so you won't have to miss anything.
Returning Book Club or Activating Cell Intelligence students are welcome to join us here Renewal link.
Moving through the Book – Our Cells as our teachers
Each chapter takes us into a specific feature of our cells, their architecture, design, and functions while offering experiential ways to embody and reflect on the information. Where it fits, I will expand the cellular to its elemental or symbolic Nature. As we move through the book, your wisdom will build. Our inquiry – Can we use our internal patterns of sacred geometry and sacred symbols as empowerment tools?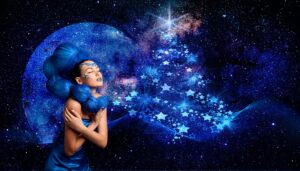 WEEK 1 – Exploration Basics. Using guided imagery and imagination, even some drawing, we explore how we to better comprehend such abstract concepts of the cell. Getting inside strategies and symbols we add to our repertoire of healing skills.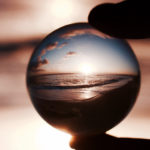 Week 2. Chapter 1, "Sanctuary–Embrace" explores creation myths and learn that we come from stardust. All the elements of life come from exploding stars. In fact, until there was a molecular container to hold the elements and chemicals of life, there was no life. Life needs a place, the cell sanctuary. Just consider the intelligence that those first cells had in order to survive that early harsh environment, how they had to evolve to stay alive. Our cells have intelligence beyond survival and we can learn from them how to expand our sense of the sacred and inner healing powers.We will meet out cells through a guided journey to be able to tap into their wisdom.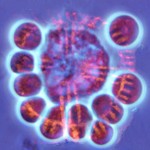 Week 3. Chapter 2, "I AM–Recognize" shows us how cells identify themselves and how immune cell's recognize and protect us against pathogens. We explore how to keep our immune network healthy. On a personal level, we may explore how you identify yourself. Do you have a symbolic or mythic self? In this session, we learn to practice the sound of the self -MMM, the hum and uncover what activities, foods and spices can prevent inflammation, overactive immune activity. We will also explore a little of what we know about viruses and Covid-19.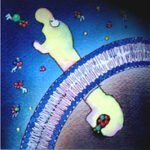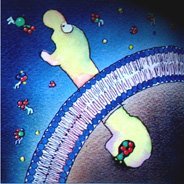 Week 4. Chapter 3, "Receptivity– Listen" takes us into the powers our cells have for communicating with each other as well as hearing us – listening to our thoughts and emotions. Cells communicate through messenger molecules, cell receptors and vibrations. What do our cells do if we stressed out over Covid or something else? Cells are always in the present moment, in the NOW. What can take our cells out of the present healing moment is us – what we are thinking and feeling. This session helps build awareness.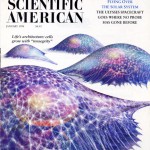 Week 5. Chapter 4, "The Fabric of Life–Choose" shows the decision-maker of the cell, perhaps the "brain" of the cell, the cytoskeleton. This vibrating, resonating scaffolding and fabric of the cytoskeleton responds to energy, tension and vibration. Some scientists believe that the microtubules of the cytoskeleton where consciousness resides. This session shows us the cell's "law of attraction" along with the importance and cell practices for letting go.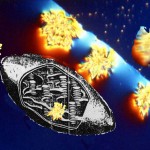 Week 6. Chapter 5, "Energy–Sustain" explores energy (biological, emotional, and etheric): how our cells use and transform food into molecular energy, and how we use, lose and and maintain it. The role of the energy-producing mitochondria will be expanded from what was in the book since we have learned so much in the last decade. How to cultivate and maintain our energy will be supported by strategies to lessen stress including qigong.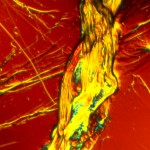 Week 7. Chapter 6,"Purpose–Create" moves us deep into our spiraling DNA molecules and the expression of our genes. Thousands of errors occur in our genes every day and fortunately our cells have many DNA repair systems. As we explore what can compromise the health of our genes, we also explore how to change the expression of our genes, the new field of epigenetics. Here we dive deeper into metaphysical symbols hidden in our cells, forms and patterns found in sacred art and nature. What meaning does the spiral hold for you?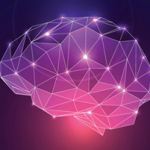 Week 8. Chapter 7, "Memory–Learn" brings us to how our cells learn and remember plus how we can create and strengthen new habits. Revisiting from week 1 the powers of our senses to anchor relaxation and habits we uncover how our cells in the brain and body network with each other. We also discuss where is memory, is it holographic, is it in the field. We explore strategies for enhancing our memory and changing behavior.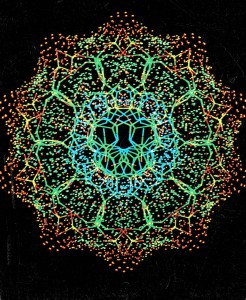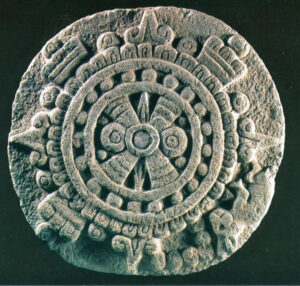 Week 9 Chapter 8, "Wisdom Keepers–Reflect .Wisdom of our Ancestors" expands the cell form and design to see how cells may be reflected in ancient sacred teachings and art. As we look into metaphysical aspects and sacred geometry of our physical universe we discover that our cells and molecules carry more than biology, that they also carry mystical and metaphysical wisdom. Putting it all together, elementally, symbolically and spiritually. Expanding original concepts into more of the practical. How do we weave our own healing cell story?
REGISTER NOW to enhance and embody your cellular wisdom
SOME PRAISE:
Bravo, what a terrific class. Following the cells course, I'd like to compliment your wonderful efforts. I came away with so much – don't change a thing! Your depth and insight was exactly what I was hoping for. Keep up the excellent work and ADD anything you wish to future courses, by all means. You're brilliant! Thank you, Sondra! With love & gratitude. Lisa C
Cell to Soul: A journey to the heart of the matter, While Bruce Lipton brilliantly shifted our point of view towards a new understanding of the cell membrane as the `brains of the operation', Sondra guides our attention inwardly, as she illuminates the body of the cell.
~Sharon McCarthy
Sondra Barrett is a Brilliant Woman of an inquisitive nature and a huge capacity for knowing. Her methods for offering information as a means for self-understanding are multidimensional in scope and earthbound in effectiveness. Her classes have helped me to see myself in an honest and astounding light, the benefits of which were, and remain, highly significant, deeply meaningful and absolutely timely. She is a gift of warmth and acceptance. ~Pamela – An Arizona Fan
Hi Sondra, I come to say that you are the one who inspired me de most this year. (The wisdom of the body summit in August 2019). I bought your book and I'm enjoying it a lot ! Thank you for your work and for who you are. ~Sylvie Beliveau

The book and course will encourage you to engage with your cells in very practical ways to invigorate your body and ignite your imagination. I want you to fall in love and enjoy an intimate relationship with your cells. This can provide you with an optimistic outlook how our cells, along with mind, know how to heal. They take good care of you. Stressed out, it's the dynamic between you, your mind and your cells. Discover here how to destress. Cranky? Your cells receive the tense messages you are sending them and tighten up. Feeling relaxed and peaceful? So, too, are your cells, moving with ease and efficiency. Our choices influence their life experience and ours; cells respond to what we give them. When we bring them fresh air, they are able to produce energy more efficiently. If we nourish them with love, laughter, and music, pleasure-inducing endorphins flood our being with happiness. When we worry, our internal pharmacy bombards them with stress hormones that can damage them—and us.
Get your copy of SOYC at your local bookseller or on Amazon or Sounds True. The book is available in English, Spanish, French, Italian, Portuguese, German, Korean and Complex Chinese.
Support Team: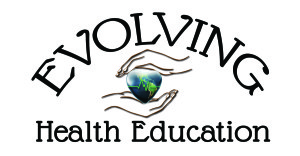 https://www.evolvinghealtheducation.org/
---
---