A Courtship
Get to Know your CELLF
Inside & Out
Reclaim your GRATITUDE, for life, for your creativity, your cells, whatever moves you.
Engage in a Romance with Your Sacred Cellular Universe
while you learn about the science of your cells and
explore their/your healing wisdom and practices.
Within the framework of art and science, and your creativity
this experiential and information-rich program will provide you with the blessings of practical knowledge, skills and wisdom.
Embody your awesome Cellular Wisdom.
In this course, you will:
Reclaim your loving and grateful self

Discover how your thoughts and emotions impact your cells – your cells are listening

Use your senses to create and anchor new habits and behaviors

Learn self-caring practices

Find more energy for life, reduce your stress

Shift from powerless to taking charge of you.
Begins October 5, 2022 11 am PDT. 8 weeks deep dive into falling in love with your cells, you and the wonders of life.
We meet weekly for 90 minutes. All sessions are recorded, unlimited access.
For Both Romancing Cells and Cell Book Club students.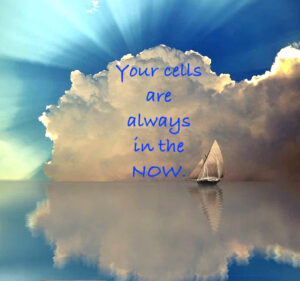 Origins – You are a Sanctuary
We start with the discovery of our atoms and how they form molecules, which create the sanctuary of our cells. From there we begin to gain wisdom on what cells have to do to survive and what we can begin to do to thrive. Open to the wonder of you and the Youniverse.
From Stardust to Self
Molecules embrace and form the container, the place for Life
LIFE NEEDS A PLACE – THE CELL SANCTUARY
Cells, from surviving to thriving
How are you a Sanctuary?
I AM
How do our cells identify themselves as a fundamental of immune health. Then we begin to look at how we identify ourselves – body, mind, spirit. Do have a mythical, mystical identity. Discover ways to empower your I AM
Identity, Claiming Your Sacred Nature
Boundaries and Protectors
Keeping Immune powers in balance
Your mythic self
I and Thou, Good Vibrations
Here we discover the foundation of our cells, the underlaying vibrating webbing or controller, the cell shaman aka cytoskeleton. Tapping into this we know and trust ourselves better.
Free download Secrets of Your Cells SOYC-chapter 4 Secrets of Your Cells
Communications and good vibrations, thoughts and feelings
Receivers and Responders: Receptors and the Cytoskeleton (cell matrix)
We are string instruments – movement, music and mechanics
What moves you?
It's all Energy
In this module we learn how our cells transform food into molecular energy along with our synergistic connections with Nature, the breath-giving trees. Going beyond physical energy we explore the energy of qi and love. We also uncover how stress, real or imagined, uses up energy and how to lower stressful reactions.
The Mighty Mitochondria
Molecular and metaphysical energy, Qi and Love
Everything's connected – cells, self, Nature
Stress Relief
Cells Learn and Connect – Use Your Senses and the Brain Game
The brain can change and so can you. The gifts of your senses not only provide pleasure, they offer proven ways to change behavior. Making a commitment to yourself becomes easier when you engage your senses as partners.
The Sensory Portal
Intention, goals and change
Brain and body – neuroplasticity
Changing habits and new behaviors
Genes, Hidden Codes and Universal Laws of Design
Our genes and DNA offer a perspective into sacred symbols as well as the scientific icons of today. What protects the health of our genes and how can we take better care? In this module we also explore 2 major impacts on our genetic expression – cancer and epigenetics. We further look into sacred symbols in our biology to be able to use in creating rituals from the wisdom of biology.
Divine design, the mystic spiral
Cancer, a renegade cell
Damage and correction
Epigenetics – changing gene expression
The POWER of 3
Cellular Expressions and Divine Designs
Throughout this program we have explored our cells through the lens of science as well as our own intuition and creative expression. In this session you have the opportunity to share your creative expression of your cells, your self, you divine nature.
YOU CELL SELF. Creative expression of your ideal cell, cell muse, or cell wisdom – share, show and tell
The Elemental Cell
This final module brings all of our parts together, the physical, mental, emotional and spiritual. Its intent is to bring you more in connection and gratitude for your essential elemental nature.
Embracing Nature

Air, breath and respiration
Fire, warmth, energy, vitality
Water, emotions, blood and flow
Earth, body, structure, presence in the here and now

As above, so within
Live streamed and recorded so you don't have to miss a class if you can't make it in person.
Every class includes a visual presentation, experiential practices and guided visualization, plus
time to connect and Q and A.
Here are a few Secrets of Your Cells

Come Meet Your Cell MuSE.
What's Your Muse showing you?
---
---