Courtship
Getting to Know you
Inside & Out
Fall in LOVE
with your Cells and your Self.
Have a Romance with Your Sacred Cellular Universe
Within the framework of art and science,
design and beauty from the microscope,
this experiential and information-rich program will provide you with practical knowledge, skills and wisdom
for engaging your amazing Cellular Intelligence.
In this course, you will:
Engage somatic and artistic expression of the cellular U

Come to your senses to create new habits and behaviors

Learn new self-caring practices

Know how Letting Go changes gene expression

Experience, Embody, and Move to access your cells' hidden sacred healing wisdom.

Find more energy for life, reduce stress

Fall in love, enjoy a new romance, love your body more
Begins May 4, 2022 noon PDT. 8 weeks deep dive into falling in love with your cells, you and the wonders of life.
We meet weekly for 90 minutes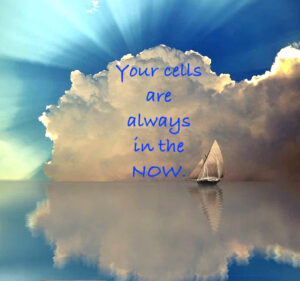 Origins – You as Sanctuary
How did Life Begin? From Stardust to Self
Molecules embrace forming the container for Life
LIFE NEEDS A PLACE – THE CELL SANCTUARY
The container of Life – Your Cells
Universal law – 3, the triad, trinity, triplet
I AM THAT
Identity
Boundaries and Protectors
Keeping Immune powers in balance
The Sound of the Self – the HUM
Universal law – pattern recognition
I and Thou, Receive and Respond
Communications and good vibrations
Thoughts and feelings
Receivers and Responders: Receptors and the Cytoskeleton
We are string instruments – movement, music and mechanics
Inner wisdom for healing – Cell Shaman
It's all Energy – Gifts from our Mothers.
The Mighty Mitochondria
Molecular and metaphysical energy, Qi and Love
Everything's connected – cells, self, Nature
Stress Relief
Cells Learn and Network- Come to Your Senses
The Sensory Portal
Intention, goals and change
Brain and body – neuroplasticity
Change and learning new behaviors and habits
Does the name Pavlov ring a bell?
Genes, Hidden Codes and Universal Laws of Design
Divine design, the mystic spiral
Cancer, a renegade cell
Damage and correction
Epigenetics – changing gene expression
Cellular Expressions and Divine Designs
YOU CELL SELF. Creative expression of your ideal cell, cell muse, or cell wisdom – share, show and tell
The Elemental Cell
Embracing Nature

Air, breath and respiration
Fire, warmth, energy, vitality
Water, emotions, blood and flow
Earth, body, structure, presence in the here and now

As above, so within
Live streamed and recorded so you don't have to miss a class if you can't make it in person.
Every class includes a visual presentation, experiential practices and guided visualization, plus
time to connect and Q and A.
Here are a few Secrets of Your Cells

Come Meet Your Cell MuSE.
What's Your Muse showing you?
---
---