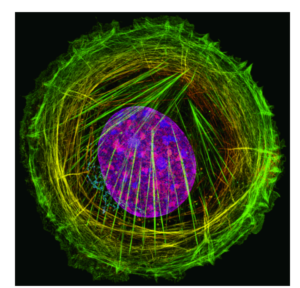 The Renegade Cell
Makes its own

rules,
Follows no one.
Can get out of control.
So how can we bring it into harmony with all the other cells?
What makes it become a renegade?
You are invited to join us on Monday January 3, 2022 at Noon PST, for a complimentary one hour program on the Renegade Cell.
The renegade cell is a cancer cell.
What makes it a renegade?
It doesn't follow the rules or laws of normal cell growth and development.
It does not listen to the STOP signals.
Is it possible to bring this ornery cell into alignment with the healthy more well-behaved cells, to not wreak havoc in the cellular sanctuary that it's a part of?
In this one hour session we will explore what makes a cell become a cancer cell along with strategies that may change its behavior. I will provide you with an overview of our basic current understanding of cancer, along with simple stress reducing strategies and visualization practice and suggestions for you to come up with your own visualization scripts
Topics to be covered:
What is cancer
Genetic expression vs, immune failures
Cell identity
Stress and DNA repair
Letting go
What is healing
We will be basically using a touch of science along with guided imagery, ancient shamanic wisdom to tap into our own cellular healing wisdom.
Who am I: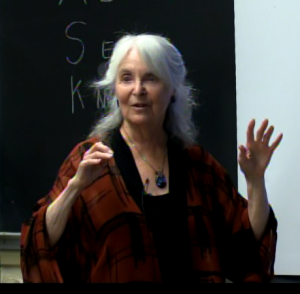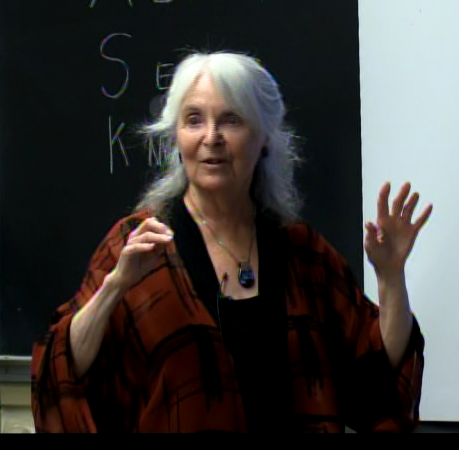 Sondra Barrett, PhD, former faculty at the University of California Medical School in San Francisco and California Institute of Integral Studies, recipient of cancer research grants from the National Cancer Institute, American Cancer Society, Flow Fund, Lloyd Symington Foundation Grant for Cancer Education, Broderbund Foundation for patient education, and Bechtel. My basic clinical research took me out of the laboratory to the people – children and adults – challenged by this life-threatening condition. In groups and with individuals I have used guided imagery and expressive arts for tapping into the body's healing powers.
Before I left clinical research my last successfully funded project was to see if we could make human cancer cells exhibit normal traits. In the test tube we could. And so I have a strong belief that we can initiate some kind of healing in our cells, our selves.

EXPANDING CELL WISDOM TO INCLUDE, THE MYSTICAL, METAPHYSICAL, THE SPIRITUAL SELF.
---
---