My 3 Books
Secrets of Your Cells – Wine's Hidden Beauty – Ultimate Immunity
Secrets of Your Cells: Discovering Your Body's Inner Intelligence blends science and the sacred with practical tools for healing and living well. NOW available in Spanish, German, Chinese, Korean, Italian, Portuguese and French.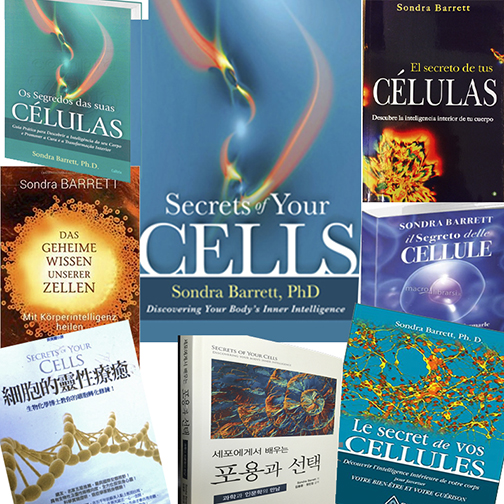 PURCHASE from your local bookstores, if they don't have it, ask for it. Also available online.
In Wine's Hidden Beauty travel beyond molecules to vineyards, visit with legendary winemakers and biodynamic vineyards to discover the passion that brings people to wine. Some wine legends included are: Sterling Vineyards, Beaulieu, old Inglenook, Robert Mondavi, Jim Fetzer, Andre Tschelistcheff, Heidi Peterson Barrett, Mike Grgich, Mike Benziger and Jess Jackson.
An unabashed feast for the senses, this book celebrates the wonder and mystery of wine and life. I takes you on an illuminating journey into the art, science and the soul of wine.
With the microscope as the starting point, compelling photographs captured from the art inside the bottle, reveal an intimate look to deepen your pleasure of this beloved beverage. Conversations with wine and winemakers feed the discussion of what shapes our taste, the mystical, playful and health aspects of wine.Drink in the incredible beauty of the unseen world and you will discover taste, wine and savor life.
Have fun with this book and wine. Very few copies available. This book is now considered a collectible. This is the only place that you can buy an author-signed book.
This book co-written with Elson Haas, MD, has EVERYTHING you ever wanted to know about the immune system –
how it works,
how it breaks down,
how to fix it and care for yourself,
how to manage stress and take better care of yourself.
Going from medical science to lifestyle, Ultimate Immunity provides actionable and evidence-based(if available) practical solutions to balance your immune health.
---
---