A Stand-Alone 3 session program to help you lessen your stress, improve your health, meet life's challenges with more ease, and make the changes you want. A perfect prelude to any Cell Wisdom course. All of Lesson 1 is free. The rest of the course is $27.
1. What IS Stress?
Hallmarks of the Stress Response
Consequences of Chronic Stress
Strategies for Managing Stress
2. Skills for Change and Transformation
The MindBody Connection – How Body impacts Mind
How the Brain Changes
Strategies for Change- Imagination and the Senses
3. Activating Your Healing Powers
The biggest physical stressors: illness and pain
Lessons from an illness or challenge
The Divine Threesomes
Create a Healing Ritual

Discover the essential elements of Life, from NATURE and our molecules to cellular alchemy. Discover your own intuitive wisdom as we reveal surprising messages in our molecules.Prepare to be amazed at the sacred and symbolic wisdom within. As above, so below.
Diving deep into our mystic molecules we uncover the sacred geometry shaping life. Twelve mineral salts said to be associated with the Zodiac offer a microscopic picture of a metaphysical language. This language of shape links our molecules to occult wisdom and the cosmic gifts of our birth. Twelve molecules revealed four shapes distributing themselves according to the elements of the Zodiac: Air, Earth, Fire, and Water. This elemental code mirrors Carl Jung, Nature and Astrology and provides another signature to know our selves. In this program you will learn how to use the Elementals to know yourself and others better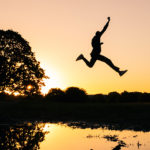 Activating Your Cellular Intelligence
A 4 session program to meet your cellular universe and become aware of their amazing wisdom and how to engage with your cells. This is an expansion of an earlier program Activating Your Cellular Intelligence bringing in more experiential, expressive arts, engaging the sacred.