Thank you for the insights you provided… this is a huge gift as it helps to connect with the universe and reminds you about the strengths and areas to improve from a completely different perspective aligned with nature. ~Kate
I am having fun doing a magical portal painting of the elements…..will send pic's soon. I loved the last class! Loved your guided visualization and working with the shapes….I did need to open my eyes and draw. I am a kinesthetic learner and my intuition activates more powerfully when I have a drawing tool in my hand. I am going farther with this work and creating a painting of magical portals into the elements…more on this to come. ~ Elizabeth
I loved creating my own "glyph" of my elemental soul. It felt as if it moved me towards integration of all the many wonderful and myriad "pieces" of the class. Like a beautiful mosaic coming together. It might be interesting to do something at the beginning and the end on this and see how it changes……..It was very meaningful.
I wanted to let you know how much I am enjoying this magical mystery tour of yours which is by turns illuminating, instructive and enthralling. I am getting so much out of it right now. The water week really resonated with me and has stayed with me. When I started I didn't really know what to expect or why I was doing it really. I just knew I felt really drawn to this special course. Many thanks again for this wonderful course and I am so thankful our paths have crossed again. ~Jane
"Thank you so much for sharing your knowledge, expertise, and passion! I was drawn to this offering as it illuminated the science behind spiritual connections and principles. In fact, it went much deeper into the connections and synchronicities than I was even hoping for.
In the groups where I teach and lead others in mystical journeys I feel it is important to ground the mysticism and energy transmitted with leading edge science. What a delight to experience and more deeply understand the workings of our cells, and bodies and see how everything is related and mirrored in sacred geometry. Your visuals are superb, and your microscopic photography is beautiful and breathtaking. This class is a wonderful balance of art, spirituality and science. "
Many blessings, Sandra Cla

r

ke CHT, Santa Rosa, CA
"First of all – let me congratulate you on your unique book. I got it as a Christmas present from my daughter and from the first page I felt it was going to rearrange the world for me. I have it on my bedside table and have read parts of it several times. It is that kind of book. My reasons for using your wisdom in my work are many as you will see.
Before I even had heard of your book I had composed a character (I am among other things a writer of criminal stories) for one of my books. Her name is Elena, she is 75 years old, she lives in Novosibirsk and she is a biochemist and shaman! In my book she has come to Iceland to meet her Icelandic lover. I am now writing a second book where Lena comes back and I use her skills again.
I certainly do recommend your book and your program to everyone. I am actually speaking about it all the time. In my circle of friends you have become quite known. I wish you all the best and I will certainly continue to dive into your Secret Cells.Thank you!"~ Hallveig Thorlacius, Iceland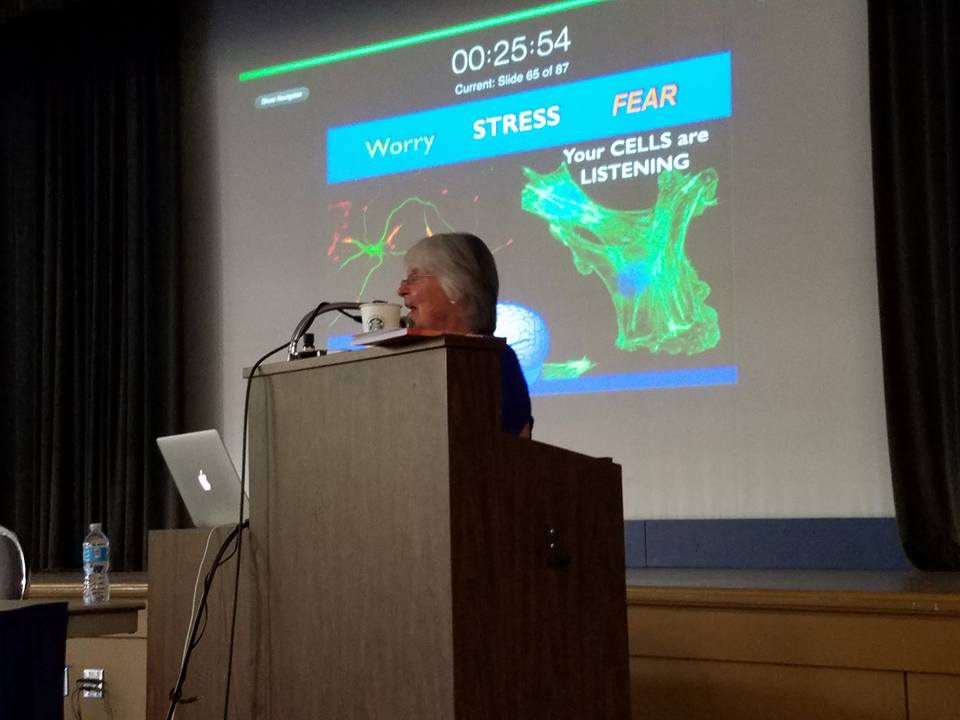 "Sondra Barrett was invited to lead a day-long workshop on the Sacred Secrets of Our Own Biology for an international meeting of music-thanatologists. These are clinicians who use music to meet the physical, emotional and spiritual needs of dying individuals through the prescriptive use of musical elements. Sondra helped all appreciate the biological, artistic, and mystical aspects of the building blocks of our own being (the cells and molecules) and the beings with whom we work. Her workshops were experiential and inspirational and they helped the participants in their work as well as in their own self-care. Most of all, Sondra's warm presence embraced the participants, making her words come alive in a caring and truthful message." ~Donna Madej, Certified Music Thanatologist, Spokane, WA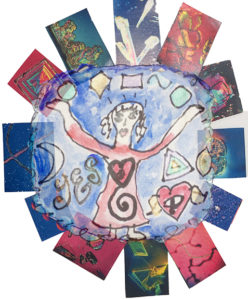 "Generally, I like astrology as a tool to show what comes naturally to us and what we have to work on. With this particularly interesting work that Sondra is doing, the correlations of shapes, color, and photographs of the mineral crystals help me go way beyond my usual experience with astrology. It is something that is almost a primal response to the pictures, in particular. It is very interactive and allows for discussion. This was unlike anything else I've ever experienced. It is another useful way for people to receive information."~ RP, New Hampshire


"I am still reverberating with the information from our session. And still finding words to express it. Seeing the elements in picture form connected to my birth time and astrological time was very affirming of my strengths and foundation. Sondra's nurturing voice, interpretation and questions all contributed to a powerful session that I am still reverberating with."~ Bonnie H, San Anselmo, CA
---
---