This is said to be a very magical Super moon since it will be at its brightest around sunset reflecting the colors of the sun. Unfortunately I couldn't see it, lots of cloud cover. But I could feel it.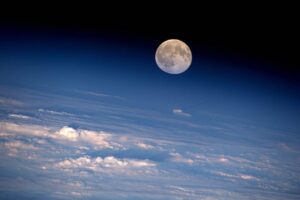 This image of a full moon is from the Webb telescope.
All this light prompts us to look at what we want to bring light to in our lives. A new place to live, a creative project, more love? It's a good time to set an intention for the dream or vision you want to make more real. This full moon is in Aries, the sign of the innovator, and brings energy to what you have been wanting to start. You may need help to complete. Perhaps a new partnership, human or divine. With the Sun in Libra, it also reminds us that community and relationships are especially important now, sharing our light and delight. An especially good time to act now on that vision or creative project particularly if it's one of beauty or peace. The universe has your back to move forward. You may need to let go of something to fully express your illuminated self.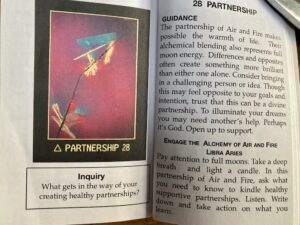 Here is the Microcosmic wisdom card and guidance that expresses this full moon energy of Aries-Libra. This photomicrograph is the result of the alchemy of the mineral molecules for Aries and Libra. Interesting that the mineral salts of these 2 signs of the Zodiac are also biochemical partners – Potassium phosphate (Aries), Sodium phosphate (Libra). One of their jobs is to help balance the waters in our cells.
Take in the light and shine yours.
Have a fabulous week of vision and love.