I will be posting articles and insights about enhancing our immune health especially now that its primary in our minds, health.
Stress reducing practices
In the meantime, enjoy this one hour video focused on what our cells and mind can do to protect us from Covid-19.
Take care of yourself and be sure to connect with loved ones.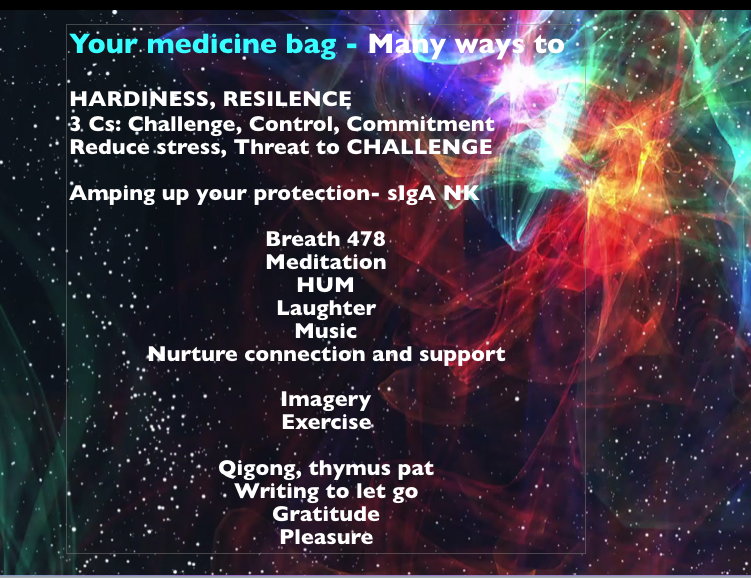 Entertainments:concerts and museums
I also recommend Dr. Elson Haas' Immunity and Spring Cleanse course that we are doing together.