GETTING TO YES
AN INVITATION to Getting to Yes, which guides you to discover the hidden wonders within you.
GETTING TO KNOW YOU, your innermost beauty, your cellular universe, your deep elemental wisdom and creative expression.
Are you in your Element?
Getting to YES: Your Elemental Self takes you on a journey inside to get to know your trillions of invisible cells and woven into that journey is how and where the four elements of air, fire, earth and water play essential parts of your life. The intent of this new program is to awaken your consciousness to the magical mysteries of your life – the mystic molecules, the quivering cells, your elemental nature.
The intent is to also guide you to your very own YES.
How do you say YES to life? What brings you JOY?
DISCOVER your gifts and challenges, the SACRED Cosmic YOU.
Speak to your cells, embrace you elemental self, discover your cosmic elemental signature. Feel more alive and aligned with your soul, body and mind.
We embark on this journey to Inner Space to awaken wisdom and wonder of life's gifts. All of our "stuff" of life originated in Stardust. We are the result of the explosions and recycling of dying stars. Imagine that. Plus once all the atoms and molecules gathered they came together to create living creatures, cells. Cells then became the container for the divine life force.
Cells are the sanctuary of your soul, spirit, dreams and inner beauty.
The moment of your birth is blessed with the energies of

sun, moon, and

planets, gifting you with your elemental signature.
At the end of this program you will feel enlivened by the science made practical along with the metaphysical gifts of your elemental nature. You will learn new cell practices for health and healing plus you may actually fall in love with yourself, your cells and life.
What I hope you will gain from this 8 week program:
A basic understanding and appreciation of your invisible cellular universe

A deep dive into your cosmic "mythic" identity and learn how to decipher your elemental signature

Ability to harness your elemental powers and enhance cellular communication

Skills to lessen stress

A more loving self

Greater self and creative expression

Knowledge and appreciation of your life's gifts

Skills to determine and creatively express your elemental cosmic signature
The Elemental Self reveals your hidden powers and how to access them. Meet your cells and discover how to create a wonder-filled loving and healing partnership with them. Meet your elemental self and have fun with imagining your own elemental signature designs. This vast community of invisible cells and molecules communicate, collaborate and connect to keep us alive with love.
GETTING TO YES is about knowing and loving who we are in full expression of our body, mind, creative and spiritual gifts. Owning our Cellves.
Who are we? We are pattern makers and recognizers of pattern – from our cells, to our behaviors, habits to our rituals.
Getting to YES, Your Elemental Self takes you on a journey into the invisible, touching the science of your cells and learning cellular practices for health and healing. We embroider the fabric of this class with the metaphysical, mystical, cosmic to uncover some the mysteries of the 4 Elements as they pertain to life, perceptions, and the blessings of Nature. And as you discover more about your elemental signature your curiosity will be awakened to create your own expression of your Elemental Self.
DISCOVERY. We start with the cosmos and dive into the invisible universe of cells, molecules and spirit. Discover your elemental beginnings from stardust into your cellular sanctuaries. THEN LEARN how to encode your elemental signature.
IDENTITY. Then we explore how cells identify themselves and how do you identify yourself. Discover as we explore the design of our cellular universe how cells recognize information from our thoughts and feelings. Learn how to communicate with your cells and elemental gifts. Enjoy the idea of good vibrations and how they play out inside the cell and the energy of the elements. Each lesson includes a visual presentation, guided journey, experiential and creative explorations. There is time for discussion and Q and A. There will also be creative assignments and a pdf playbook for each lesson.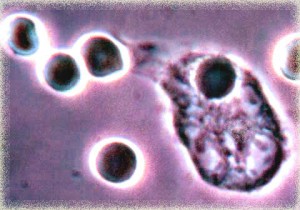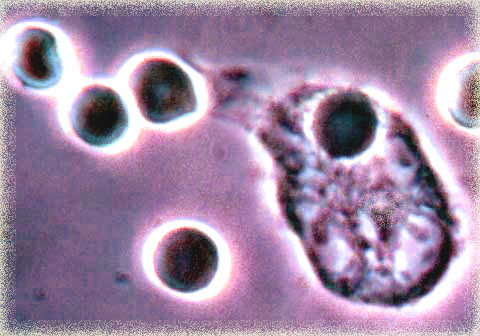 CREATIVITY. I invite you to come play with your cells and elements through mind, body and creative expression. In this program I include creative expression as one of the portals to learning. How will you choose to express the elements or your elemental signature? What would your symbols be? I have chosen making cards or an elemental deck as an example of this creative exploration since I am in the process of creating my own Wisdom cards and want to share what I have learned so far. Cards do not have to be your creative expression. You could create a song, a poem, a piece of jewelry, a painting. It will become obvious to you what you need to make with your new found wisdom and skills.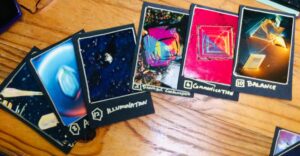 Though this is not an astrology program, you will learn how to create your elemental signature from your birth chart. And then we dive into your elemental nature from there.
Jump into this unique offering and learn how you and your cells are in a divine partnership. It's all about relationships – molecular, cellular, elemental, human and nature.
Discover how to connect with your invisible ancestors and molecular allies to help you thrive, heal and experience joy. The intent is for you to awaken in you powerful healing sills and wisdom hidden in your cells and molecules to carry information about life.
This 8-week class begins on Tuesdays April 27 at 5pmPDT. (plus one 3 hour workshop on a Saturday) will be live streamed. All sessions will be recorded so that you can take this on your own time or revisit each session.


8 weekly sessions plus a Saturday 3 hr WORKSHOP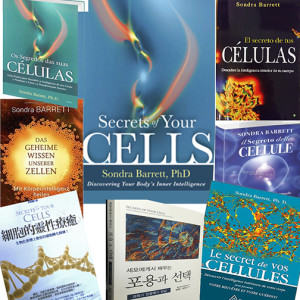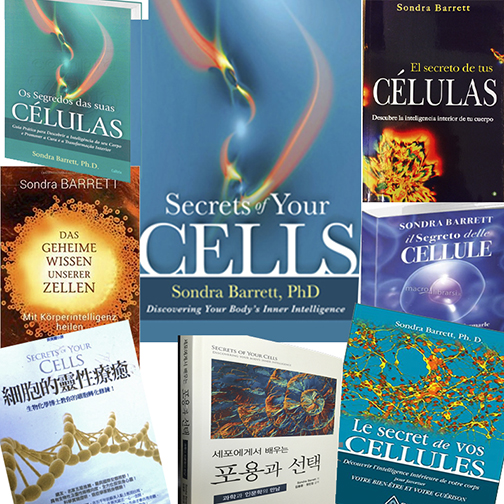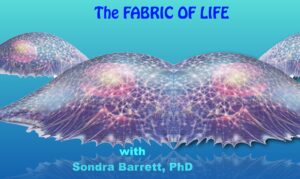 GET YOUR FREE CHAPTER FABRIC OF LIFE to discover the awesome healing intelligence of your cells.
---
---