My Writings
Exploring our Cells Conscious Life Journal 2019
Cell Rejuvenation Conscious Lifestyle Magazine 2015
Immune Boosting Foods and Herbs Conscious Lifestyle Magazine 2015
World of Fine Wine Magazine: Wine's Inner Beauty
The Taste of Things in Oracle Odyssey
Complementary Self Care and Healthy AGING
Psychoneuroimmunology chapter in Radiant Minds 2010: The Bridge Between Science and Spirit
Secrets of Your Cells: Science and the Sacred Watkins Mind Body Spirt Autumn 2013
Holistic Science Journal Cells and the Sacred 2012
INTERVIEWS- Radio
Cellular Wisdom and Hidden Secrets Food Chain Radio Michael Olson
Guests: Sondra Barrett, PhD, Cellular Wisdom School & Dick Tippett, West Coast Dowsers Association Subject: Some say hidden spirits exist that can enable one to tell good food from bad, all one needs for the telling is a forked stick. And so we ask: Do hidden spirits exist that can guide our way?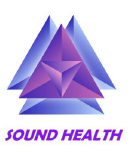 with Sharry Edwards Sound Health Radio
with Sound Healer Jonathan Goldman
with Sounds True Publisher Tami Simon YOUR CELLS ARE LISTENING
Part 1 –Your cells are listening
PART 2 – Your cells are listening and the Cellular Shaman
Are you Listening with Michael Stone: Secrets of Your Cells
A fun conversation about the feminine side of science, morphogenetic field, the scent of the self and the laws of attraction and much more. Join us for an hour exploring the laws of the universe and what your cells can teach you about living well and wise.
Sacred Geometry of Your Cells with Justine Toms on New Dimensions
This dialogue blends the scientific study of cells with the mystical mystery they contain. We learn that cells can be our teachers, that they need community to survive. Cells can only thrive in community; they need to connect with one another, and will call on each other as allies. And, when a cell needs a certain molecule, it actually embraces that molecule; it actually reaches out and hugs the molecule. This embrace is a universal principle of design.
Conversations with Extraordinary People with Emmett Miller
Dialogue with Divinity with Johanna Carroll
INTERVIEWS – Press

UNLOCKING THE SELF IN YOUR CELLS 24 Hour Fitness Magazine 2016
Inner Life of Wine San Francisco Chronicle Wine Section 2003
MORE PRESS AND MEDIA
Cellular Shaman Book excerpt on REALITY SANDWICH
Is Wine Alive by Igor Sill
OTHER PEOPLE'S EXCELLENT WORK
AN excellent presentation from the BUCK INSTITUTE VIDEO ON AGING AND BRAIN HEALTH
Norman Doidge The Brain's Way of Healing
Michael Moskowitz Education and Healing strategies on pain and the brain.
Therapeutic Animations for pain and depression
---
---